Variedade e produtos originais
Frete Grátis para compras acima de
Compre tranquilo, nossa loja é segura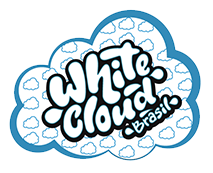 RDA - Vandy Vape - Bonza V1.5
Cód:
NOSSA LOJA É SEGURA E A ENTREGA É GARANTIDA
Dúvidas ou alguma dificuldade?
+595993544400
Descrição do produto
O Vandy Vape BONZA V1.5 24 mm RDA é a próxima iteração do original feita com o revisor The Vaping Bogan, apresentando um design de plataforma de construção atualizado com mecanismo de parafusos aprimorado e modificações dinâmicas no controle do fluxo de ar. Medindo 24mm de diâmetro, o BONZA V1.5 mantém um design de chassi similar com uma tampa superior estampada com uma gravação icônica do CNC que homenageia o The Vaping Bogan. No interior, a plataforma de construção implementa um especializado de duas colunas, terminal duplo por projeto de poste, no qual os dois terminais externos são fixados na parte superior por meio de parafusos de fenda cruzada. Um mecanismo exclusivo está dentro dos dois terminais internos e são protegidos por braçadeiras com um design carregado por mola para uma maneira realmente intuitiva de construir configurações complexas de bobina. Uma novidade no BONZA RDA na edição V1.5 inclui um slot de corte adicional na tampa superior do fluxo de ar, permitindo que os canais passem por uma série de slots de ar de paralelogramo nos quais os usuários podem se adaptar às preferências pessoais. A parede do poço de suco aumentou para 9mm, trabalhando em conjunto com o pino Bottom-Feed 510 incluído para a capacidade de squonking com os melhores mods de squonk de hoje .
Vandy Vape - BONZA V1.5 RDA Recursos:
Colaboração com o The Vaping Bogan

Diâmetro de 24mm

Suco de Suco Profundo de 9mm

Construção Superior em Aço Inoxidável 303

Deck de compilação espaçoso

Projeto original de dois pilares - Projeto de poste de fixação com parafuso fixo

Terminais Externos - Top-Secured via Cross Flathead Screws

Terminais Internos - Top-Secured via Clamp Mechanism

Paralelogramo Airslots em cada lado

Melhor design de tampa superior de fluxo de ar - Mais modificações

Efeito de câmara direta a bobina

Ponta do gotejamento Widebore da resina 810

Ponta do gotejamento Widebore da resina 810

Adaptador de ponta de gotejamento 510

Squonk-Ready 510 Pin

Conexão banhada a ouro 510

Disponível em aço inoxidável, preto, ouro, arco-íris, cinza fosco
Inclui:
1 BONZA V1.5 RDA

1 810 ponta do gotejamento da resina Widebore

1 810 Delrin Widebore Drip Tip

1 adaptador de ponta de gotejamento 510

1 Pin Pronto para Squonk 510

1 bolsa de acessórios