Variedade e produtos originais
Frete Grátis para compras acima de
Compre tranquilo, nossa loja é segura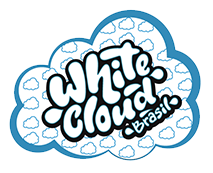 RDA - Hellvape - Drop Dead
Cód:
NOSSA LOJA É SEGURA E A ENTREGA É GARANTIDA
Dúvidas ou alguma dificuldade?
+595993544400
Descrição do produto
Hellvape Drop Dead RDA
Created from a collaboration between Heathen and TVC, the Drop Dead RDA is perfect for single and dual coil builds.
24mm diameter, with easy "drop-in" for coils. Sloping downward airflow maximizes flavor and cloud production. 14 specific airflow holes to create an adjustable airflow experience. Deep juice well for convenient dropping and leakage protection.
TWO high quality 810 drip tips and one 510 drip tip adapter included.
Features and Specifications:
A Vapin' Heathen Project
A TVCreation - The Vapor Chronicles
24m Diameter
Deep Juice Well
Superior Stainless Steel Construction
Gold-Plated Positive Posts
PEEK Insulated Block
Single or Dual Coil Configurations
Dual Side Airflow Control - Multi-Slots Design
810 Wide Resin Drip Tip
510 Drip Tip Adapter
Squonk-Ready Bottom-Feeding 510 Pin
Gold-Plated 510 Contact Pin
Available in Black, Full Matte Black, Gunmetal, Stainless Steel, Purple, Blue Rainbow
Included:
1 x 24mm Drop Dead RDA With Colorful Resin DT
1 x Black 810 DT
1 x Stainless Steel 510 Adapter
4 x Philips Head Post Screws
1 x Spared Orings
1 x Slotted Head Screwdriver
1 x Philips Head Screwdriver
1 x Hex Screwdriver
1 x Drop Dead Sticker