A maior loja de Vapes do Brasil
Frete Grátis para compras acima de R$ 1.000,00
Compre tranquilo, nossa loja é segura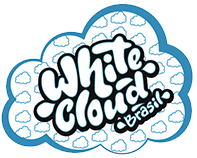 RDA - Digiflavor - Drop
Cód:
NOSSA LOJA É SEGURA E A ENTREGA É GARANTIDA
Dúvidas ou alguma dificuldade?
595 991 488121
Descrição do produto
RDA - Digiflavor - Drop
O DROP RDA é o mais recente projeto de colaboração entre Digiflavore The Vapor Chronicles, oferecendo um gotejador reconstruível de 24 mm de diâmetro com uma plataforma de construção de quatro postes exclusiva com multi-airslots horizontais em design em forma de T. Aproveitando as proezas de fabricação do Digiflavor e combinando com as inspirações de design do The Vapor Chronicles, o DROP 24mm RDA é construído com novos elementos de design e funcionalidades dinâmicas. A plataforma de construção do DROP RDA é totalmente banhada a ouro para conectividade superior, integrando um projeto de terminal único de quatro colunas por coluna para uma configuração amigável. Os condutores da bobina são colocados em cada terminal e apertados por meio de parafusos com fenda de cabeça chata de tensão lateral. Devido ao design dos postes, o design libera espaço de construção para acomodar grandes estruturas de bobinas com o benefício adicional de tampa superior cônica para manter uma estrutura focada no sabor. O fluxo de ar entra na estrutura através de uma série de 12 orifícios de ventilação em cada lado do chassi, implementando um design em forma de T totalmente ajustável com a tampa superior serrilhada. O DROP RDA vem com um par de opções de ponta de gotejamento de boca larga 810, com a opção de adaptador de ponta de gotejamento 510 para personalização. Definindo-se para o sucesso com uma infinidade de funcionalidades úteis, enquanto fornece experiência de alto desempenho, o DROP RDA está fadado a ser um produto de sucesso para osegmento de gotejador reconstruível .
Recursos do Digiflavor DROP 24mm RDA da TVCreation:
Colaboração de design por Digiflavor e The Vapor Chronicles
Um projeto de criação de TV
24 mm de diâmetro
Deep Juice Well
Construção Superior em Aço Inoxidável
Design inovador de quatro postes e terminal único
Aberturas de terminal de 2,5 mm por 2,5 mm
Fixado na lateral por meio de parafusos de cabeça chata com fenda
Configurações de bobina única ou dupla
Controle de fluxo de ar lateral horizontal - padrões em forma de T
Design de tampa superior cônica - aprimoramento de sabor
Ponta de gotejamento 810 SS Widebore
510 ULTEM Widebore Drip Tip
Adaptador de ponta de gotejamento 510
Pino de alimentação inferior 510 pronto para Squonk
Conexão 510 banhada a ouro
Disponível em aço inoxidável, preto, preto fosco, bronze, ouro, azul
Inclui:
1 DROP 24 RDA
1 810 ULTEM Widebore Drip Tip
1 adaptador de ponta de gotejamento 510
1 pino de alimentação inferior 510 pronto para Squonk
1 chave Allen
Manual de Instruções