Variedade e produtos originais
Frete Grátis para compras acima de
Compre tranquilo, nossa loja é segura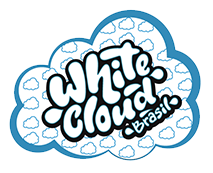 Juice - Capi Juices - Orange is the new Juice - 30ml
Cód:
NOSSA LOJA É SEGURA E A ENTREGA É GARANTIDA
Dúvidas ou alguma dificuldade?
+595993544400
Descrição do produto
Liquido Nacional Capi Juices

Orange is the new Juice

Capi Juices é uma marca nacional no qual tem a proposta de produzir juices em padrão internacional em um preço mais acessível !


Orange is the new Juice - Uma receita refrescante de laranja e tangerina.
Este E-Liquid lembra bastante uma bebida de frutas batida com gelo!

O líquido é perfeito para aqueles dias mais quentes.


Detalhes do Produto :
- Frasco : PET ( 30ml )
- Teor : 0mg , 3mg , 6mg
- Proporção : 70/30 VG/PG
- Ingredientes : Glicerina Vegetal , Propilenoglicol , Essências naturais e artificiais , Nicotina ( Opcional )
- Peso : 50g
Mais novidades e Juices você só encontra aqui na White Cloud Brasil!
Links Rápidos:
- Juices Nacionais
- Juices Importados
Frasco podem variar pelo lote***


Made in South America