Variedade e produtos originais
Frete Grátis para compras acima de R$ 1.000,00
Compre tranquilo, nossa loja é segura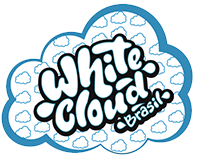 Camiseta - The Lab - Lemon Meringue - Unisex
Cód:
NOSSA LOJA É SEGURA E A ENTREGA É GARANTIDA
Dúvidas ou alguma dificuldade?
+595986434668
Descrição do produto
Camiseta da The Lab
Chegou na White Cloud Brasil as roupas da The Lab!
Em homenagem a o Sabor Lemon Meringue, surgiu essa maravilhosa estampa.
Camiseta tradicional 100% Algodão
Fio penteado. Malha trabalhada com pré encolhimento, pré lavagem e estampa com alta tecnologia.
Corte exclusivo com ótimo acabamento.

Detalhes:
- Cores : Preta
- Tamanhos : M , G , GG
- 100% Algodão
- Estilo : Gola Média