A maior loja de Vapes do Brasil
Frete Grátis para compras acima de R$ 1.000,00
Compre tranquilo, nossa loja é segura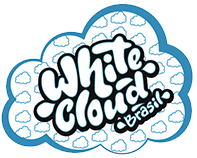 SaltNic - Vapetasia - Milk Of The Poppy - 30ml
Cód:
NOSSA LOJA É SEGURA E A ENTREGA É GARANTIDA
Dúvidas ou alguma dificuldade?
595 991 488121
Descrição do produto
* Este produto contém conteúdo de nicotina muito alto, não destinado ao uso sub-ohm *
Quando nos propusemos a fazer um sabor de morango e creme sabíamos que tínhamos que torná-lo perfeito! Milk of the Poppy é uma combinação aveludada e deliciosa de creme rico e morangos maduros; Ele dança fora da língua ao inalar com a quantidade perfeita de morangos, e quando você pensou que não poderia ficar melhor exala tão suave e cremosa como o vape complexo que você espera dos líquidos e Vapetasia. Pequenos perfis de sabor se tornam cansativos nas papilas gustativas, mas Milk of the Poppy está pronto para agradar a qualquer hora, todos os dias.