Variedade e produtos originais
Frete Grátis para compras acima de
Compre tranquilo, nossa loja é segura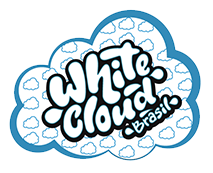 SaltNic - The Milkman- Crumbleberry - 30ml
Cód:
NOSSA LOJA É SEGURA E A ENTREGA É GARANTIDA
Dúvidas ou alguma dificuldade?
+595993544400
Descrição do produto
NicSalt Importado - The Milkman - 30ml
WCB

Crumbleberry
Sabor: O e-Liquid Crumbleberry de The Milkman, apresenta um NicSalt perfeito para amantes de sobremesas frutadas, com o sabor de framboesa coberta com o clássico biscoito Graham.
Perfil: Sobremesa
Tamanho: 30ml
Salt Teor: 40MG
Proporção: 60/40 VG/PG
AVISO - ESTE PRODUTO PODE NÃO ACOMPANHAR A CAIXA
NicSalt The Milkman
Recomendações White Cloud Brasil:
Líquidos

NICSALT / SALTNIC

utilize APENAS em aparelhos

Pod System

!

Como por Exemplo : Renova Zero, Infinix, Koko, Caliburn Uwell, Orion Go, etc....

***Não utilizar Salt em aparelhos Sub-Ohm tank ou em Vapes convencionais (RDA , RTA , RDTA)***

​AVISO: Este produto contém nicotina. A nicotina é um produto químico viciante.***

Mais novidades e produtos (Vape,Juice,Salt,Hardwares) de qualidade e exclusivos, você encontra na White Cloud!
A WCB oferece diversas formas de pagamentos e envios.
Links Rapidos Varejo:
JUICES THE MILKMAN
JUICES NACIONAIS
SALT THE MILKMAN
SALT NACIONAL
SALT IMPORTADO