Variedade e produtos originais
Frete Grátis para compras acima de
Compre tranquilo, nossa loja é segura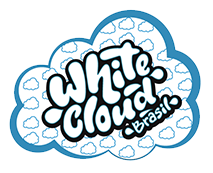 Juice - Pachamama - The Mint Leaf - 60ml
Cód:
NOSSA LOJA É SEGURA E A ENTREGA É GARANTIDA
Dúvidas ou alguma dificuldade?
+595993544400
Descrição do produto
Juice - Pachamama - The Mint Leaf - 60ml
Pachamama The Mint Leaf oferece melada, bagas e kiwi em um suco de mentol doce. Juntando tudo, essas frutas semelhantes, mas espertas, se fundem em uma bela mistura quando o frio entra. Um refrescante toque de sabores suculentos sendo levemente resfriados é o que dá a este suco eletrônico Pachamama todo o seu poder de fogo. Cada golpe será como uma explosão de canhão de sabor rico e doce que certamente fará você saborear cada expiração. As bagas mistas e o kiwi acrescentam uma natureza explosiva ao formigueiro. Preparado e pronto para o lançamento, este suco vape de menta acende o fusível final. Cubra seus ouvidos, porque este está quente, mesmo que tecnicamente esteja frio.