Kit Smok G-Priv 2 Luxe Edition com TFV12 Prince Tank
Sucesso! Você tem frete grátis para esta compra.
Frete grátis para compras acima de

R$1.000,00
Conheça nossas opções de frete
O Smok G-Priv 2 Luxe Edition é uma versão de luxo do Smok G-Priv 2, com uma nova aparência única de um invólucro prismático no chassi moderno com acentos Cobra na tampa da bateria. Esta nova versão LUXE emprega esses novos materiais para uma aparência aprimorada para o G-Priv 2. de alta qualidade. O chassi do The G-Priv 2 Luxe Edition foi fabricado com um design ergonômico que é confortável para vaping em todo o dia. Apresentando uma tela de toque colorida de 2,0 "com uma interface de usuário fácil de usar e responsiva. A UI foi atualizada para oferecer ainda mais detalhes de vaping, incluindo: modo VW, modo TC, efeito vaping, voltagem, vida útil da bateria e valores de resistência. A tela é utilizada para a maioria das operações do mod com botões up / down virtuais.
Emparelhado com o Smok G-Priv 2 Lux Edition Mod é o TFV12 Prince Tank com um tanque de 5ml de capacidade (8mL ao usar o novo vidro de extensão Convex). Um fluxo de ar inferior, material de vidro de qualidade alimentar e um "Press-To- Open "sistema de preenchimento superior articulado giratório com um novo sistema de bloqueio. O TFV12 Prince Tank usa uma nova ponta de gotejamento Cobra com poesia colorida com materiais de resina tingida e um padrão escalonado.
Características e especificações:
Tamanho: 85mm x 52mm x 27.3mm

Material: liga de zinco

Tópico: 510

Peso: 181g

Potência: 1W-230W

Voltagem : 0.5V-9.0V

Resistancia : 0.1Ω-2.5Ω (VW) / 0.05Ω-2Ω (TC)

Temperature : 200℉--600℉/100℃--315℃

Material: Zinc alloy

Batteria: 2x 18650 batteries (não inclusas)

Cores: Prism Gold, Prism Chrome, Prism Rainbow, Prism Blue, Prism Gun Metal, Matte Black Plating and Black
TFV12 Prince Tank:
Tamanho do tanque: 63mm (H) * 28mm (D)
Construção de aço inoxidável e vidro
Capacidade padrão máxima de 5ml
8ml Max Convex Glass Extension Capacity
Base de diâmetro de 25 mm
Sistema de preenchimento superior de dobradiça e bloqueio

Swivels Open e Shut
Porta de preenchimento

Airslots Dual Adjustable
Família SMOK V12 Prince Coil

V12 Prince-T10 Decuple Coil Head

0,12 ohm
Bobina de decúbito patenteada
Gama de 60 a 120W
80 a 110W Gama recomendada

V12 Prince-X6 Sextuple Coil Head

0,15 ohm
Bobina Quádrupla Patenteada
50 a 120W
80 a 100W Gama recomendada

V12 Prince-Q4 Quadruple Coil Head

0,4 ohm
Bobina Quádrupla Patenteada
40 a 100W
60 a 80W Gama recomendada

Compatível com a família V12 Prince Coil pela SmokTech

O pacote inclui:
1 x G-Priv 2 Mod Luxe Edition
1 x TFV12 Prince Tank
1 x V12 Prince-Q4 (0,4Ω Quadruple Coils, pré-instalado)
1 x V12 Prince-T10 (0.12Ω Decuple Coils)
1 x Replacement Glass Tube
1 x USB Cabo
1 x Manual do Usuário
1 x Conjunto de peças sobressalentes
Cartões de crédito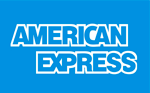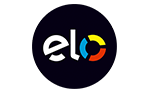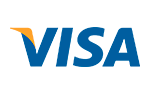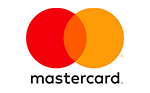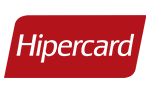 Parcelas
Total

1

x

de

R$549,90

sem juros
R$549,90

2

x

de

R$274,95

sem juros
R$549,90

3

x

de

R$183,30

sem juros
R$549,90

4

x

de

R$137,48

sem juros
R$549,90

5

x

de

R$109,98

sem juros
R$549,90

6

x

de

R$91,65

sem juros
R$549,90

7

x

de

R$87,85

R$614,95

8

x

de

R$77,32

R$618,58

9

x

de

R$69,17

R$622,54

10

x

de

R$63,01

R$630,13

11

x

de

R$57,99

R$637,88

12

x

de

R$53,80

R$645,64
À vista / Débito online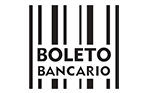 Total:
R$549,90
Efetuada a compra, você verá as informações de pagamento em relação a esta opção.
Total:
R$549,90
Transferência bancária 5% de desconto.(Caixa/Itau, enviar comprovante para comprovantes@whitecloudbrasil.com): oferece 5% de desconto a ser aplicado sobre o custo total da compra ao finalizá-la.
Motoboy
Sem limite ou agendamento de horario, as entregas também são realizadas apos o horário comercial.
Até 6 vezes sem juros
Com as principais operadoras
Site seguro
Protegemos seus dados