A maior loja de Vapes do Brasil
Frete Grátis para compras acima de R$ 1.000,00
Compre tranquilo, nossa loja é segura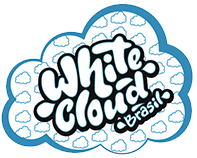 Juice - Candy King - Sour Worms - 100ml
Cód:
NOSSA LOJA É SEGURA E A ENTREGA É GARANTIDA
Dúvidas ou alguma dificuldade?
595 991 488121
Descrição do produto
A Candy King E-liquids é uma empresa Ultra Premium American Eliquids que se especializa na criação de suco vape gourmet com sabores de doces populares. Candy King E-Liquids é uma coleção de 5 sabores, incluindo: Batch, Worms Sour, Strawberry Belts, Strawberry Watermelon Bubblegum e Swedish. A Candy King E-Liquids orgulha-se em fornecer suco vape e-líquido de alta qualidade por meio de pesquisa, desenvolvimento, testes rigorosos e inovação. A Candy King Eliquids se dedica a fornecer alguns dos melhores produtos de vapor líquidos e vapor no mercado.

Sour Worms is a balanced sweet and sour mix of fruity flavored sweet gummy worms dusted with sour sugar.